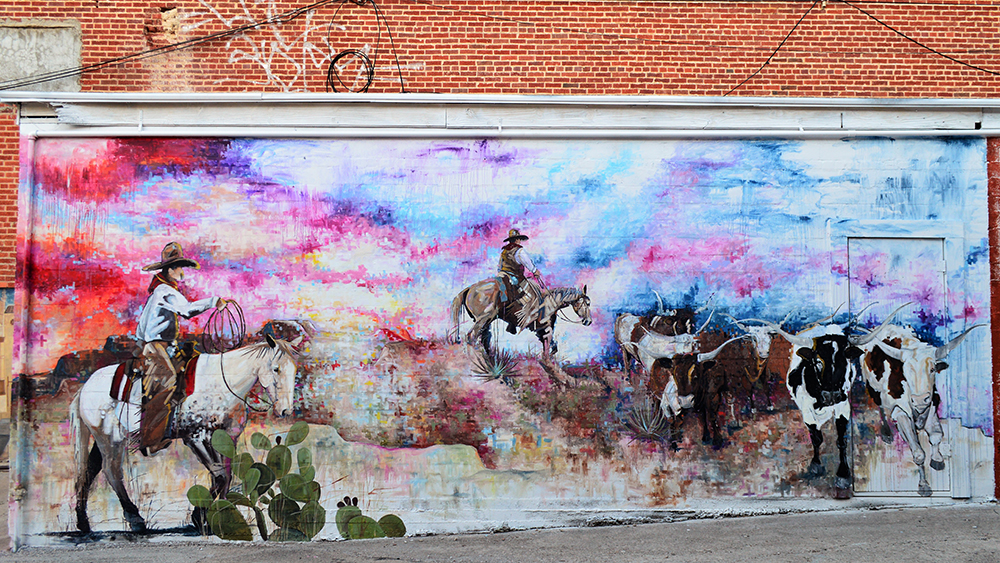 3rd Annual Dia De Los Muertos Block Party
W 1st St
San Angelo TX, 76903
(325) 653-3333
Price: Free
Date:
Time: 06:00 PM - 10:00 PM
This October 30th, from 6pm to 10pm, we invite our community to join us in the celebration of the lives of those that are no longer with us. This event means a lot for our families, and everyone in this community is welcomed to celebrate alongside OUR family, a holiday that represents so much more than just a party, even though we also love a good get together!
This year we will add the Casa Rosa Property Next door and like always will have the street blocked off for seating and our giant community Ofrenda. Bring your flowers, sweets and pictures to honor your loved ones, we will have plenty of space. It truly is breathtaking to see all of the love we have in the offerings people display.
6:30pm Grupo Evoluzion plays live
DJ Thomas gets the dance floor going the rest of the night
8:00pm we crown our 2021 Lady Dia De Los Muertos
8:30pm Dance Performance by local teens choreographed by Amy Nikole
9:00pm Walk to Remember and Balloon Release at the River
Disney's Coco Movie in the Park &
Inflatables for the Kids
Face Painting, Spiderman, Tamales, Pan Dulces, Tacos, Beans, Sweets and Local Businesses coming together to make a special celebration for San Angelo.
Join us and Bring your family. We honor those we love by coming together and remembering all that they were.
See you Oct 30th