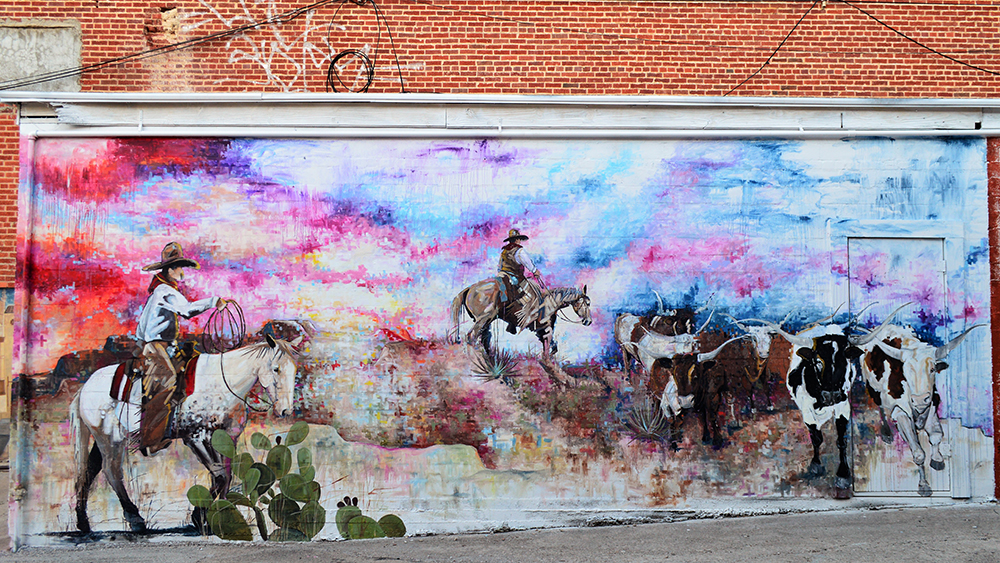 8th Annual EnPleinAirTEXAS outdoor painting competition hosted by the San Angelo Museum of Fine Arts
W 1st St
San Angelo TX, 76903
(325) 653-3333
Price: Free
Date:
Time: 06:00 PM - 08:00 PM
THE STABLES at Fort Concho
210 Henry O. Flipper St
San Angelo TX 76903
Tonight's STAMPEDE is the first opportunity to see ALL the paintings produced during the competition week AND to purchase your favorites before the public opening on Saturday!
Awards Judge Tim Newton of Cody, Wyoming will present over $30,000 in cash awards for the week's best paintings. The over 275 paintings done this week on private ranches, the International Waterlily Gardens and all over San Angelo is a feast for the eyes! Spend the evening visiting with the artists and hearing their stories. Many are on a ranch for the first time in their lives, and there will surely be stories of their interactions with some of our friendly cows!
Tickets are $100 per person and include a $100 credit towards a painting purchase during the weekend. Purchase tickets on the website or by calling the museum at 325-653-3333.
Painting sales directly support the children's education programs at the San Angelo Museum of Fine Arts. EnPleinAirTEXAS is a major fundraiser for the museum. For information on becoming a sponsor, go to http://www.enpleinairtexas.com/donate-sponsor-oppo…
http://www.enpleinairtexas.com/index.php