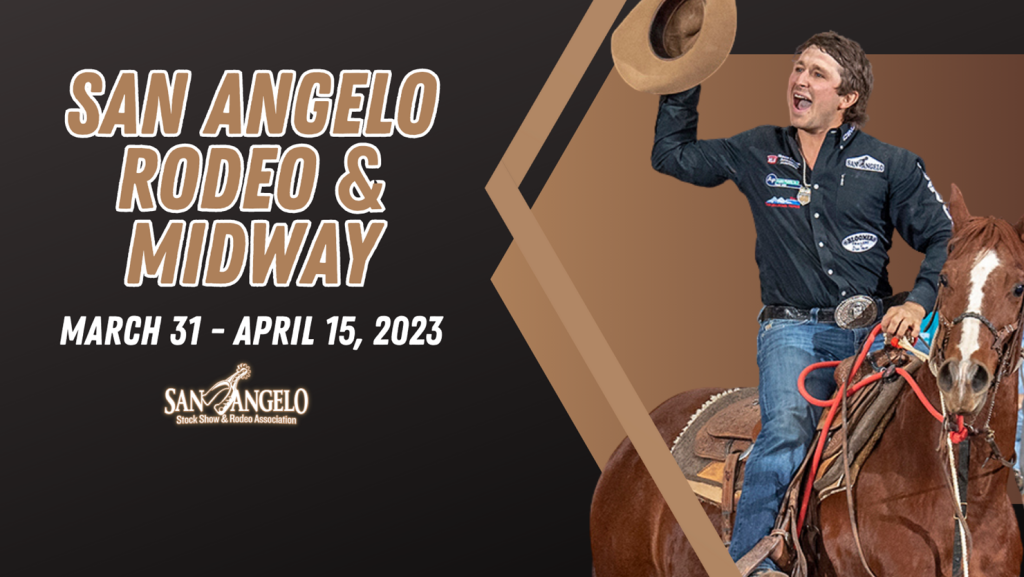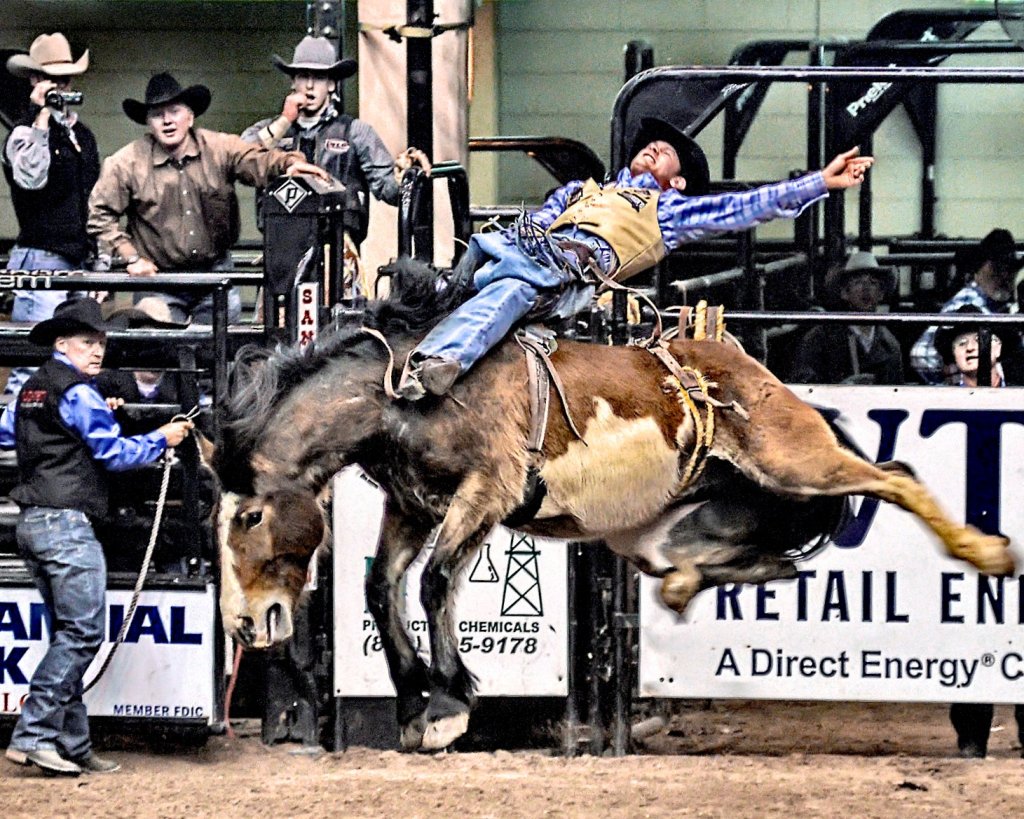 91st Annual San Angelo Rodeo & Midway
50 E 43rd St
San Angelo TX, 76903
Price: Free
Date: March 31, 2023 to April 15, 2023
Beginning in 1932 with the goal of sustaining our growth, the San Angelo Stock Show and Rodeo Association continually evolves and is now a 501(c)(3) non-profit organization. The Association is made up of over 1,000 hard-working volunteers that are dedicated to continually providing the best events so that the association can continue to provide scholarships to deserving youth.
Dedicated to preserving the western way of life and promoting agricultural education to the Youth of Texas, the San Angelo Stock Show and Rodeo Association works year round to continue to bring top notch events to the West Texas Area. Though the primary event the Association hosts is the annual Stock Show and Rodeo, it always produces the Cinch Roping Fiesta held annually in October, the Silver Spur Circuit Octoberfest AQHA Show, and the San Angelo Stock Show and Rodeo Quarter Horse Show in January. SASSRA has also opened the gates and housed events such as the National Reined Cow Horse Celebration of Champions, the USTRC's West Texas Championship, Stock Horse of Texas events, as well as a variety of circus, roping, trade show, and private events.
The association is dedicated to hosting and holding events that continue to draw a variety of people and organizations into the town of San Angelo. The events held at the fairgrounds by the association boasts an economic impact of over $40 million annually. The San Angelo Rodeo ranks as one of the nation's largest rodeos in total prize money and the livestock show ranks fourth in the nation in entries. The Stock Show and Rodeo provides the largest economic impact of any event held in the city of San Angelo. Attracting over 5500 4-H and FFA exhibitors from over 200 Texas counties, it is arguably the largest event in West Texas as it draws over 150,000 spectators onto the Tom Green County fairgrounds.
The association has a rich history full of legendary West Texas families! For a complete history, please continue reading the information listed below.
FOR EVENT SCHEDULE, DOWNLOAD BELOW!