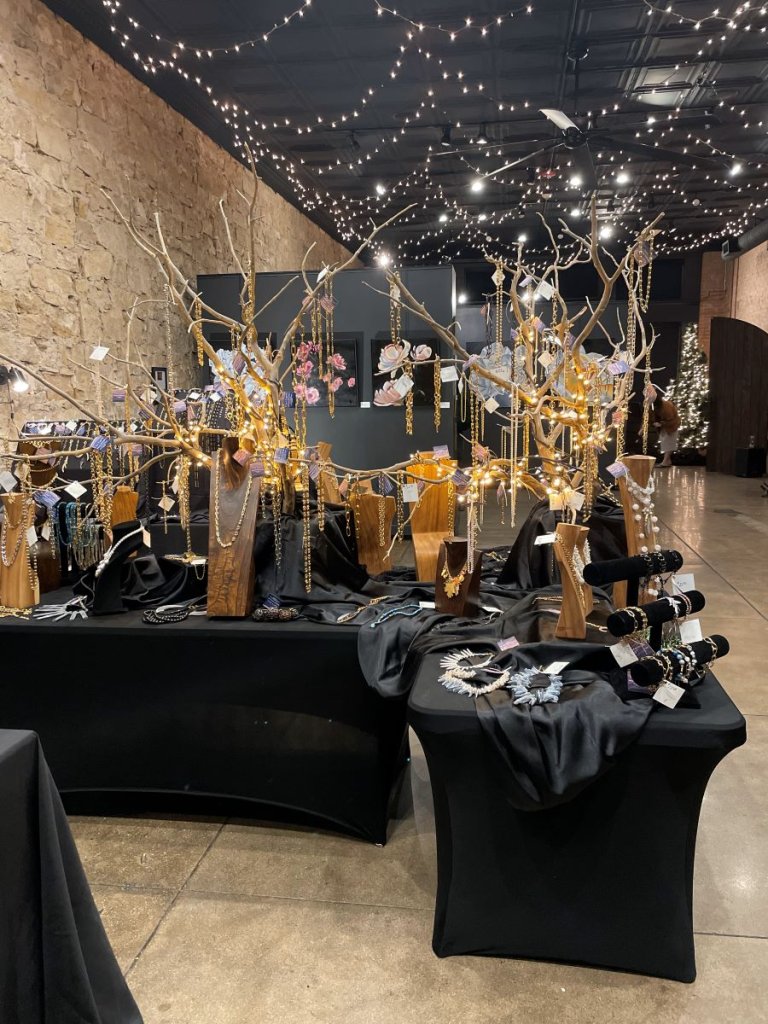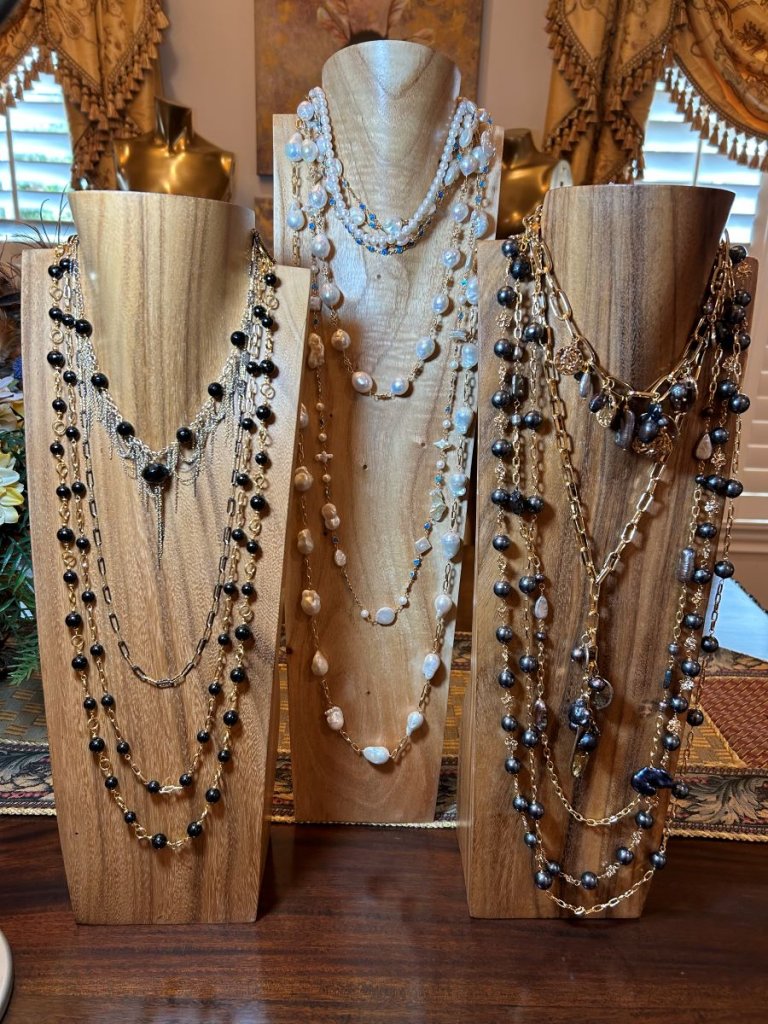 Adornment Custom Jewelry Sale
38 North Chadbourne
San Angelo TX, 76904
(325) 703-6899
Price: Free
Date: November 16, 2023 to November 18, 2023
Time: 4:00 pm - 10:00 pm
Adornment Custom Jewelry Sale
at Raw 1899 Gallery, November 16, 17, 18
San Angelo, Texas: Raw 1899 Gallery, West Texas' premier art gallery located in historic downtown San Angelo, will present Adornment Custom Jewelry Sale featuring pieces by Cari Curry, November 16, 17, 18, 2023. Curry is the Jewelry Designer and Owner of Montecito Hill Designs in San Angelo.
The Opening Champagne Reception will be 4 to 8 p.m. Thursday, November 16, and the public is invited to attend free of charge and meet the designer.
Curry watches numerous Fashion Weeks around the world and takes note of how the designers accessorize their models, which provides her with inspiration. While she gets ideas from the fashion world, her work is original.
She purchases top-quality materials from all over the world, including the Tucson Gem Show. She handcrafts them into works of jewelry art. Her work is composed of metals, stones, pearls, organic materials, and hand-poured resin, which she pours herself.
Raw 1899 Gallery and Lounge is located at 38 North Chadbourne. Hours: 4 to 10 p.m. Wednesday through Saturday. Website: www.raw1899.com. Follow Raw 1899 on its socials.