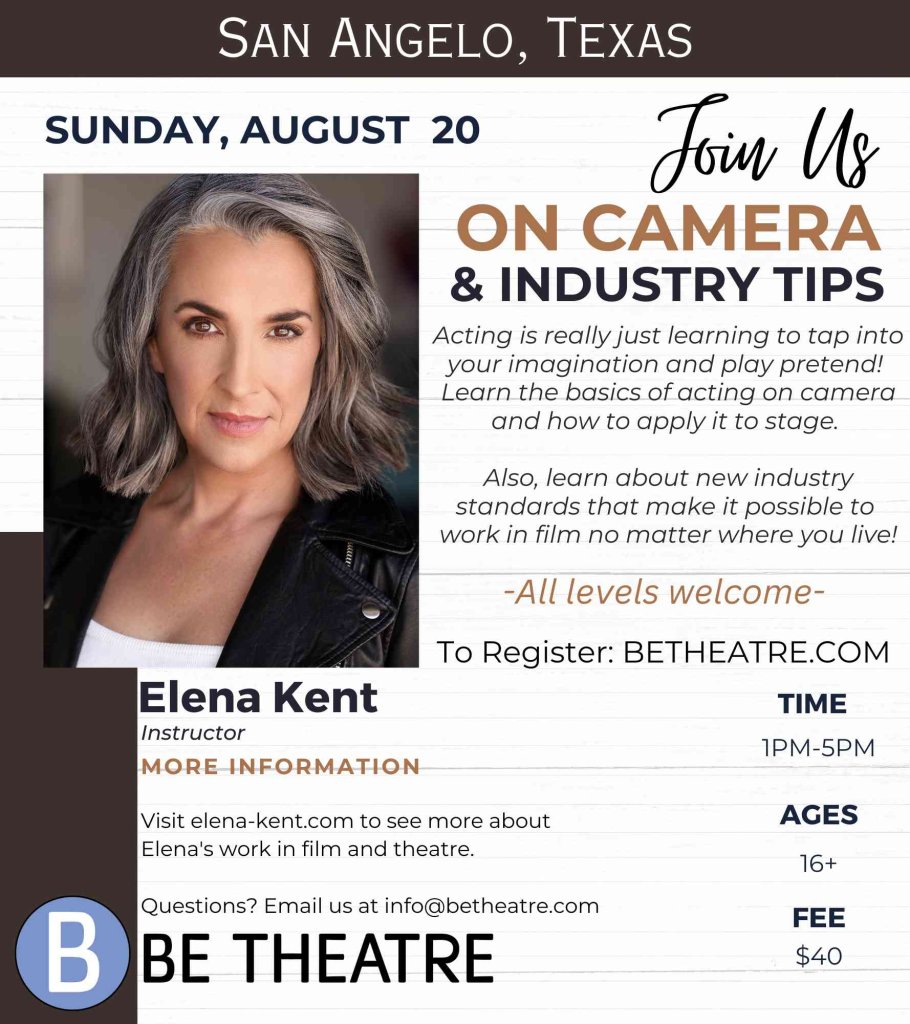 Be Theatre's On Camera & Industry Tips Workshop with Elena Kent
82 Gillis St
San Angelo TX, 76903
(325) 716-4125
Price: $40
Date: August 20, 2023
Time: 1:00 pm - 5:00 pm
Acting is really just learning to tap into your childlike imagination and play pretend!
Learn the basics of acting on camera and how to apply it to the stage. We will be working from past and present tv episodic shows as well as film scripts. No experience? No problem! All levels are welcome. You have everything you need to be a successful actor.
In addition to acting techniques, learn about new industry standards that make it possible to work in film no matter where you live! We will go over everything you need to become a working film actor.
If you have any more questions, please email Elena at elenakent@me.com.