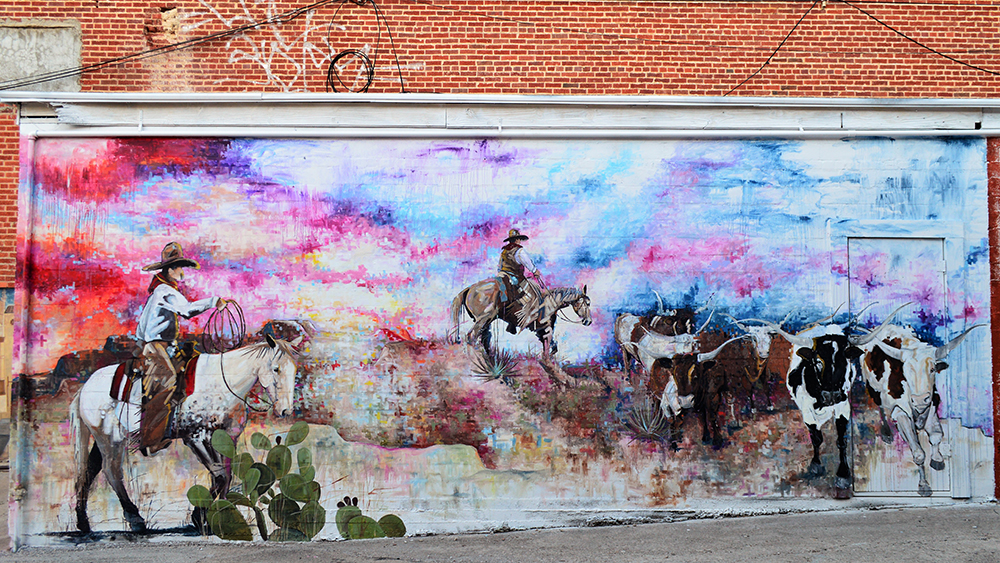 Downtown Strong 2021
(325) 655-2345
Price: Free
Date:
Time: 05:00 PM
Food, Fun, and Art!
Take a stroll through downtown by visiting each participating venue between the hours of 5pm-8pm on Thursday October 28, 2021. Experience all that is historic downtown San Angelo: art, shopping, dining, and fun!
—-Refreshments, door prizes, live music, galore!—-
Downtown Strong Celebrates Halloween
on Thursday, October 28, 2021
6pm-8pm.
Stroll guests are encouraged to wear Halloween costumes to trick-or-treat all across downtown.
Most locations will be available for trick-or-treating. Visit participating locations to play festival games!!!
Participating Locations for Fall Festival Games:
Backbeat Music Co.; 130 S Oakes St.: Stroll through rows of instruments, enjoy live music, games & refreshments, tour a historic and "haunted" building!
Old Central Firehouse; 200 S Magdalen: Meet Blaze! Trick-or treat for candy and festival games!
The She Shack; 31 W Twohig: Games, candy, hot cocoa & cookies!
First United Methodist Church; Decorated trunks, hot dogs, and cotton candy!
Deja Vu Deja Nu; 110 E Concho Ave: candy, candy, candy!
LaBella Massage & Skincare; 322 W Twohig Ave: Kona Ice, live music, carnival games, face painting, vendors, The Amazing Mr. K, giveaways and treats!
Texas Angels Boutique: 113 E Concho Ave: $20 gift card raffle, free margaritas, cornhole, live music!
Historic Sealy House; 204 S Oakes St: Live music, candy, food
CowPatties Thrift Shop; 31A Twohig Ave: snacks and Chancla Toss!
Whiskey River: 125 E Concho Ave, raffle drawing for free swag and games with candy prizes!
Brix Winery; 113 E Concho Ave: Scavenger Hunt for prizes, giftcards, Live Music by Daci, Taco Guys Food Truck
Fuentes Cafe Downtown; 101 S Chadbourne St: pumpkin ring toss and candy
The Hive Creative Studio; 9 W Beauregard: corn hole toss and candy
Burlap and Paisley; 322 N Chadbourne St.: Carnival games and music
Conexion Special Projects; @Paintbrush Alley: TBA
First Christian Church; @Heritage Park 36 E Twohig Ave: COVID friendly games, Ninja Turtle Bus Tour
Heritage Park; 36 E Twohig Ave: Hank's Haunted Halloween, games, live music and candy

Live Design & Media Advantage; 59 N Chadbourne St, fun photo backdrop and treats!