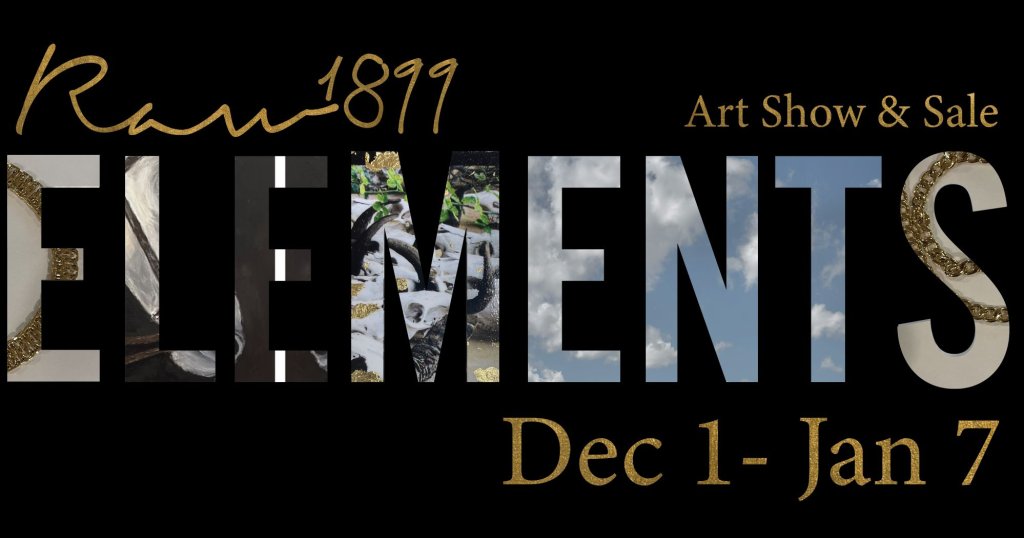 Elements Art Show and Sale
38 North Chadbourne
San Angelo TX
Price: Free
Date: December 1, 2022 to January 7, 2023
Time: 4:00 pm - 10:00 pm
Raw 1899 presents Elements Art Show and Sale,
December 1 to January 7
Raw 1899 presents Elements, an art show and sale featuring creative works by Cari Curry, jewelry designer; Lisa Curry, mixed media artist and co-owner of Raw 1899; and John Allison, photographer.
The show will open from December 1, 2022 to January 7, 2023, with a Champagne Reception to meet the artists from 4 to 8 p.m. on Thursday, December 1. Daycee Oswalt will provide musical styling.
Cari Curry, jewelry designer and owner of Montecito Hill Designs, will sell her pieces only from December 1 to December 3.
This show consists of and was created with various elements — primarily metals, stones, resin, and paint — that have been combined in unexpected ways. Additionally, the artists have used elements of design to create pieces that are aesthetically compelling.
These artists are discoverers who capture and filter possibilities, then create with the best of what remains. It's a process of innovative refinement.
Raw 1899 is San Angelo's premier art lounge located in historic downtown San Angelo at 38 North Chadbourne Street. Hours: 4 to 10 p.m. Wednesday to Saturday. Website: www.raw1899.com. Phone: 325-703-6899. Visit Raw 1899's socials for up-to-the-minute information.