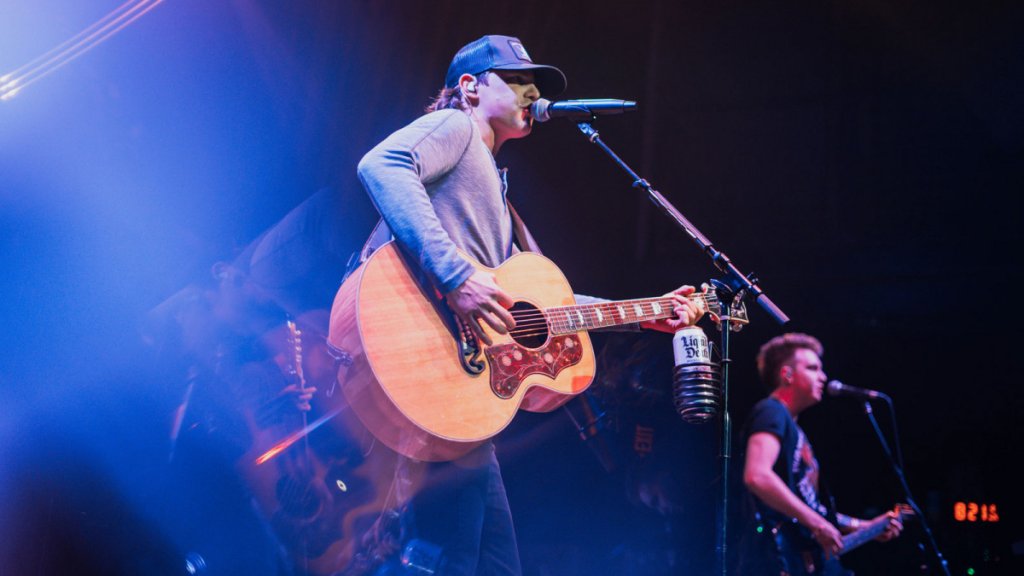 Grant Gilbert Live
10 W Harris Ave
San Angelo TX
Price: Price Varies
Date: January 28, 2023
Time: 10:00 pm
He's got a quintessential Texas attitude – work hard, think big, and don't let anyone fence the music in.
Grant Gilbert is a young, hustling frontman for a five-piece band, an ensemble that embodies the spirit of the Lubbock musicians who preceded it. Like Buddy Holly, Waylon Jennings, Josh Abbott Band, and Dixie Chicks, Gilbert is ostensibly country, but really so much more. Classic rock, the blues, Southern rock, and – yes, country – are all ingrained in an energetic, powerful package that's become a major part of the club circuit.
That spirit is evident in Gilbert's Debut EP Loud & Clear, an intense musical workout that mirrors his band's college-town beginnings. "Held On To" features Gilbert's scrappy vocals atop power chords in a track awash with mystery. "Denying Desires" houses a tortured, pleading storyline within a smoky '80s power-pop groove. And "Hub City Shakedown" cradles a snarling, fuzzy guitar solo inside a blues/rock setting with all the passion of the late Glenn Frey's "Smuggler's Blues."
Gilbert's music plays the stylistic field, invariably capturing heartbreak and hard times in muscular, inspiring frameworks. It's the epitome of a Grant Gilbert recording.
"I love the sad, down-and-out songs that are still upbeat," Gilbert says "They give you that constant feeling of mellow, and make you think about specific times in a relationship or your life. I just want to capture that as best as I can."
Gilbert and his crew – guitarists Dylan Price and Morgan Baker, bass player Dakota Merida, and drummer Gunner Driver – are following a well-worn path in that respect. Motown hits, John Fogerty, Journey, and country acts from Merle Haggard to Jason Aldean have all connected downbeat storylines with uplifting sonic textures, hinting at the complexity of everyday existence.