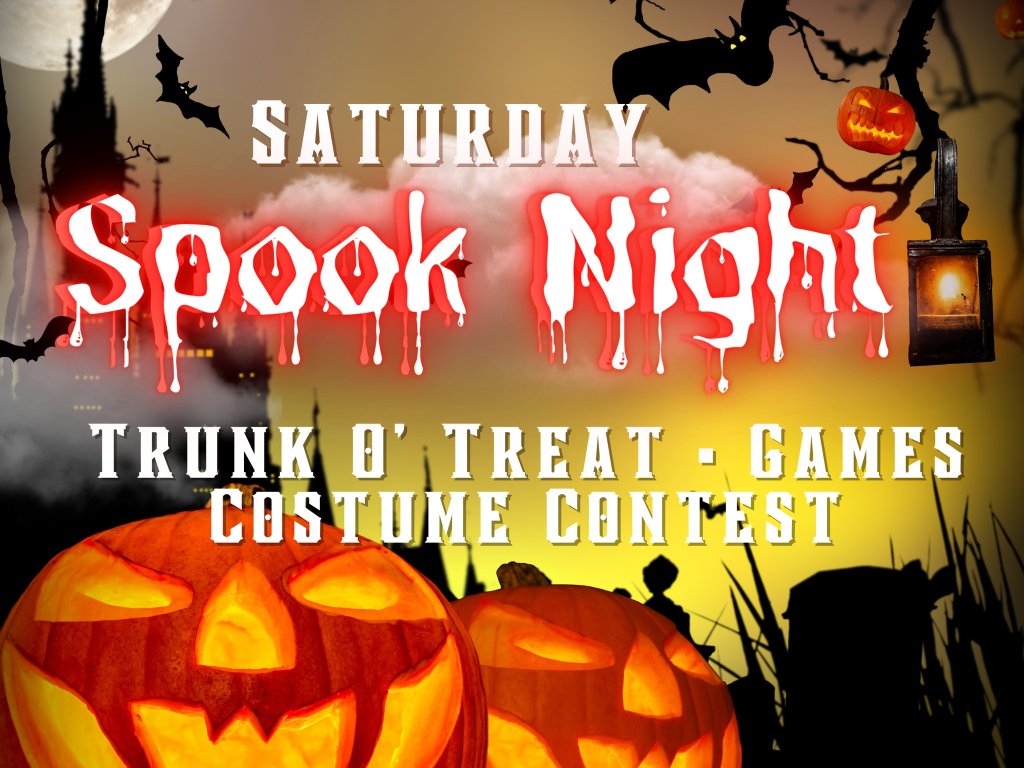 Saturday Spook Night
1401 Edmund Blvd
San Angelo TX
Price: Free
Date: October 29, 2022
Time: 6:00 pm - 10:00 pm
Get ready for the Autumn season and some Halloween festivities! Bring the family out for Trunk O' Treat, Spooky Movies, and Costume Contest for all ages! Come shop for apparel, toys, and accessories. Saturday Spook Night is a free community event that families can enjoy together. We believe family activities strengthen bonds and create memories to last!
Schedule Of Activities:
6:00 PM – 7:00 PM Costume Contest #1
7:00 PM – 8:00 PM Trunk O' Treat
8:30 PM – 9:30 PM Costume Contest #2
6:00 PM – 9:30 PM Spooky Movies Will Play On TV!
The concession Stand Will Be Open! Enjoy Games And Activities!
Grub Our Local Foodies & Shop Our Vendors!
We are seeking volunteers for this year's Spook Night event.
For more details contact Brandy (325) 230-0373
For vendor information contact Richard (325) 213-0046