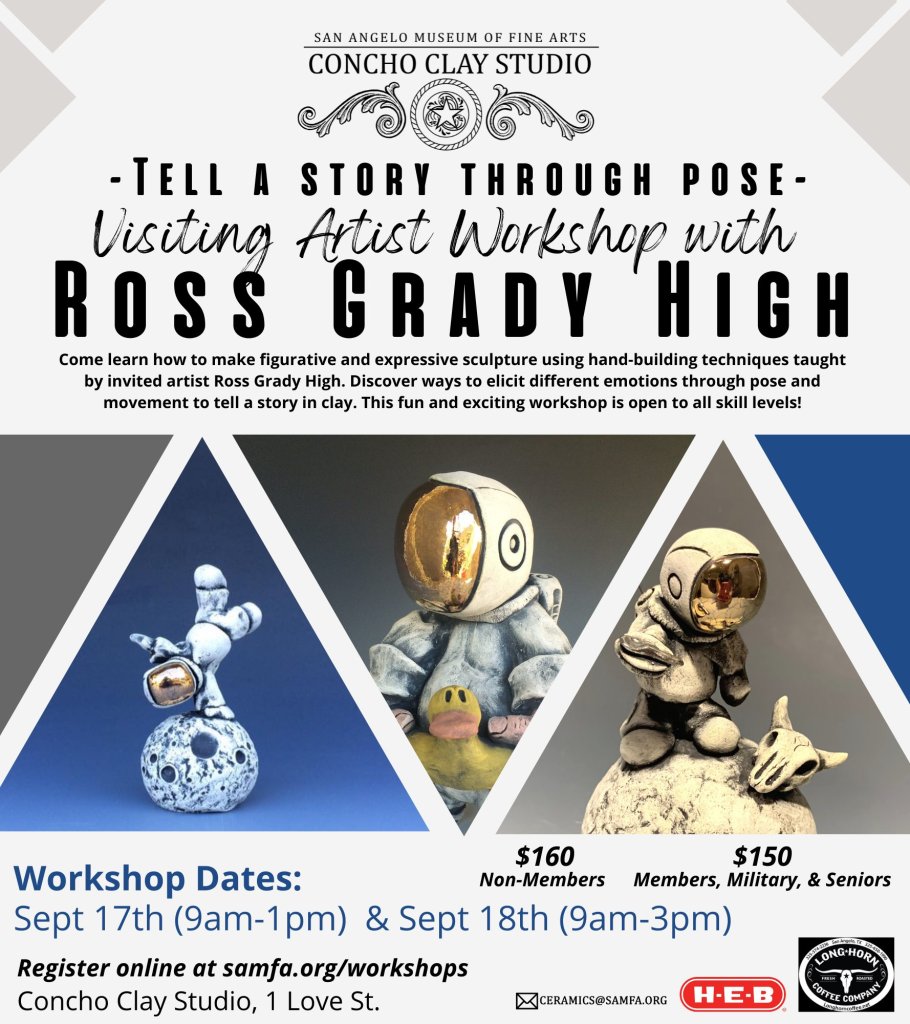 Tell A Story Through Pose Workshop
1 Love Street
Price: Price Varies
Date: September 17, 2022 to September 18, 2022
Time: 9:00 am - 3:00 pm
Come learn how to make figurative and expressive sculptures using hand-building techniques taught by invited artist Ross Grady High.
Discover ways to elicit different emotions through pose and movement to tell a story in clay. This fun and exciting workshop is open to all skill levels!
Workshop dates:
September 17th 9am-1pm
Breakfast provided
September 18th, 9am-3 pm
Light breakfast and lunch provided
Location: Concho Clay Studio, 1 Love St.
Adult workshop 18 and up
Cost: $160 per person, $150 for museum members, seniors, and military