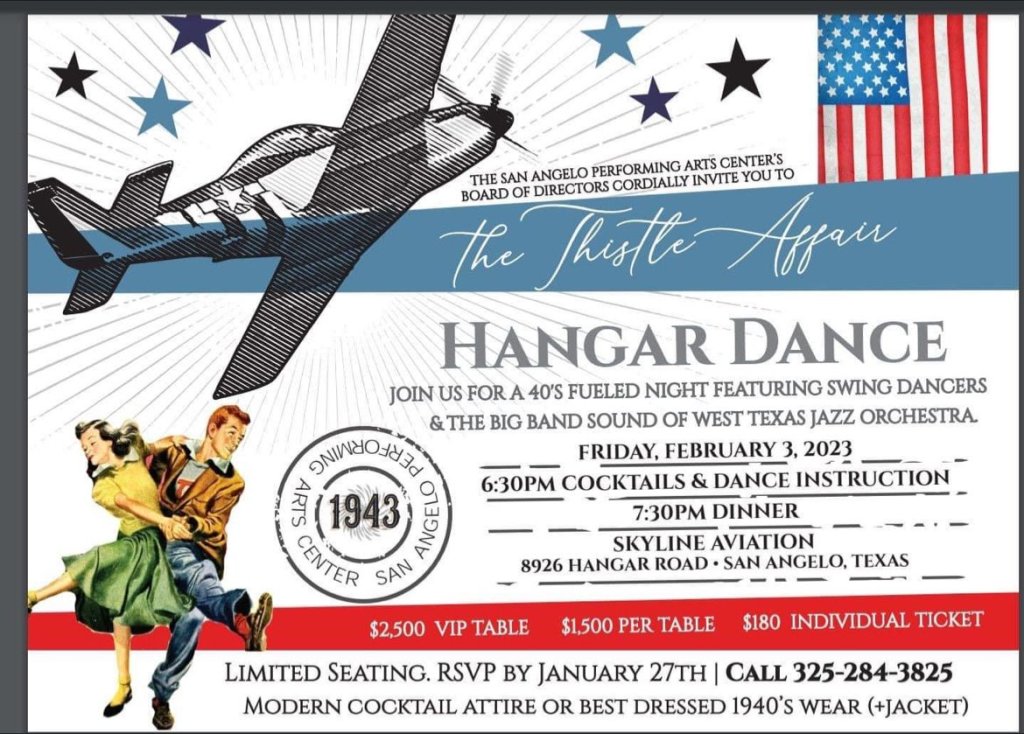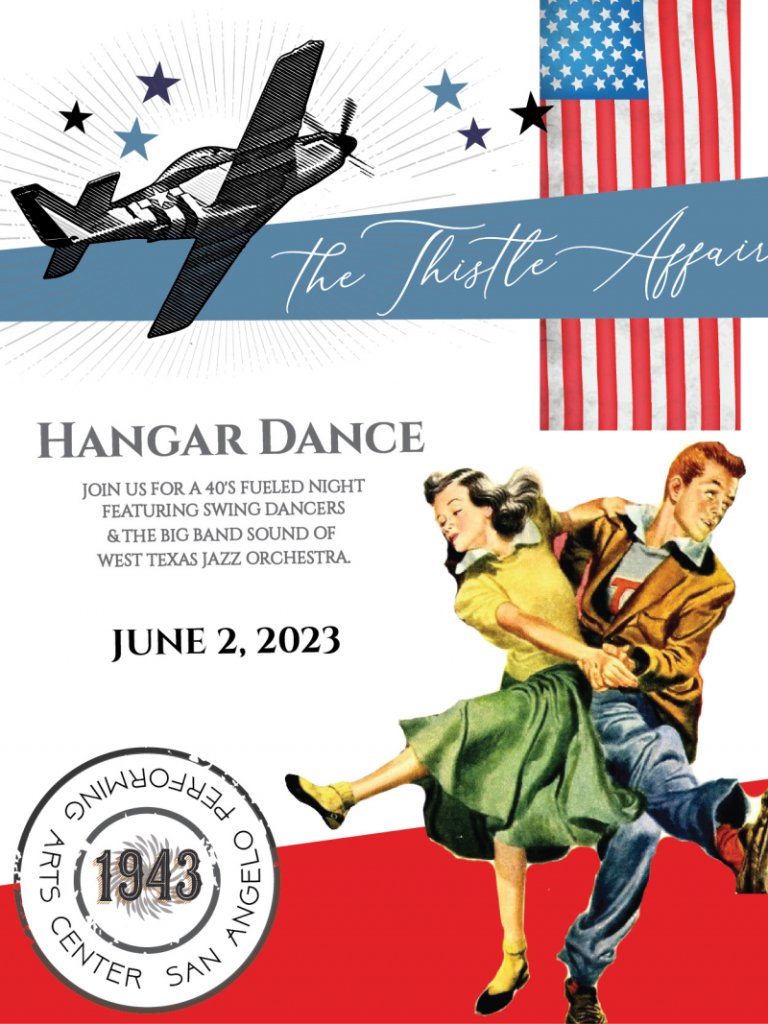 Thistle Affair fundraiser for San Angelo Performing Arts Center
8926 Hangar Rd
San Angelo TX
Price: Price Varies
Date: June 2, 2023
Time: 6:30 pm - 9:30 pm
The Thistle Affair is the premier, annual fundraising event for the San Angelo Performing Arts Center. Established in 2019, the Thistle Affair is centered around providing exceptional, unique, and fun experiences while promoting awareness of the vibrant performing arts ecosystem in San Angelo and the Concho Valley.
This year for the Thistle Affair we invite you to step into a 1940s USO-style Hangar Dance, complete with the Swing Cats Dancers and the Big Band sound of the West Texas Jazz Orchestra.
We will have a vintage warplane at Skyline Aviation flying in from the Highland Lakes Squadron of the Commemorative Air Force!
1943 T-6 SNJ Texan will serve as a backdrop for the evening just outside of Skyline Aviation.
We invite you to hit the dance floor, enjoy great food, delight in amazing music, and celebrate everything wonderful about the performing arts in the Concho Valley.