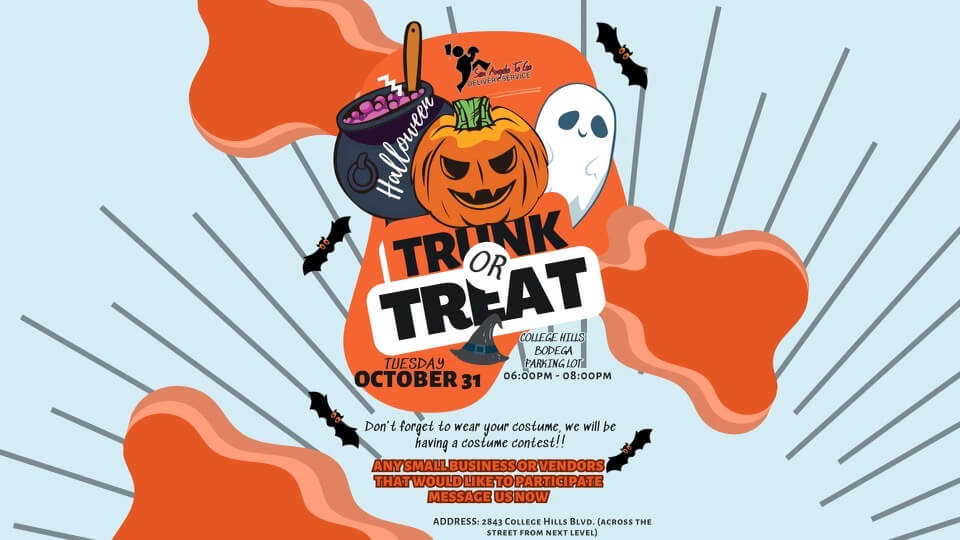 Trunk or Treat by San Angelo To Go
2843 College Hills Blvd
Price: Free
Date: October 31, 2023
Time: 6:00 pm - 8:00 pm
Hey San Angelo! We are inviting you to our 1st Annual SATG Trunk or Treat.
Our goal is to provide a fun & safe trick-or-treating experience for the children in San Angelo! Come on out & have some fun!
There will also be a costume contest.
Where: 2843 College Hills Blvd (Across from Next Level in the College Hill Bodega Parking Lot)
Time: 6pm to 8pm
Date: October 31st, 2023
We are opening up spots to any local businesses including food trucks, vendors, etc. that would love to participate. If this is something you're interested in, please message us!