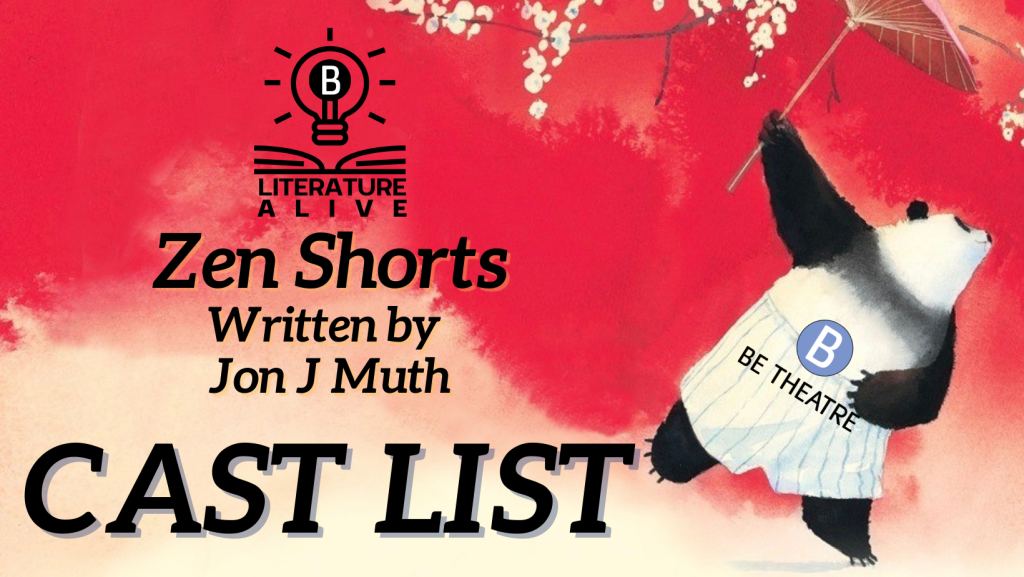 Zen Shorts: A Literature Alive Production
82 Gillis St
San Angelo TX, 76903
Price: Free
Date: March 3, 2023 to March 5, 2023
Time: 5:30 pm
For this year's Literature Alive, we come along with Karl, Addy, and Michael as their neighbor, the wise and patient Stillwater, who teaches them life lessons through fables. And yes, Stillwater is a PANDA!
This is a FREE show for all who attend sponsored by wonderful people in our community who love to support children's literacy. Every child that comes to our show gets to leave with a free copy of that same book. Our theatre holds about 150 people with seating on the floor for the children.
March 3rd – 5:30pm & 7:00pm
March 4th – 11:00 am, 2:00 pm, & 6:00 pm
March 5th – 2:00 pm
This show is best for ages 3-11 years old
-You must arrive at the theatre and stay in line to secure your seat for the show.
-There are no reservations or pre-sold tickets. The best way to handle this is to have a 'first come first serve' method of serving our community.
-The lobby is a large, heated area comfortable for you and your little ones to wait for the show.
-Please keep in mind that seating is limited, and if we fill up, we will try our best to save you a spot at another performance that weekend.
-Seating inside the show area begins about 30 minutes prior to each show.
-Children ages 3 and up may sit on the floor with the other kids without a parent sitting with them, but the parent or caretaker MUST stay in the theatre in an adult seat.