Fun-Filled Adventures for Kids: Beating the Heat in San Angelo
June 21, 2023
As the summer temperatures rise in San Angelo, it's time to beat the heat on exciting escapades with your little ones indoors! This vibrant Texan city offers plenty of kid-friendly activities that promise endless fun while keeping the heat at bay. Join us as we explore the best places in San Angelo to create memorable experiences and beat the scorching summer heat!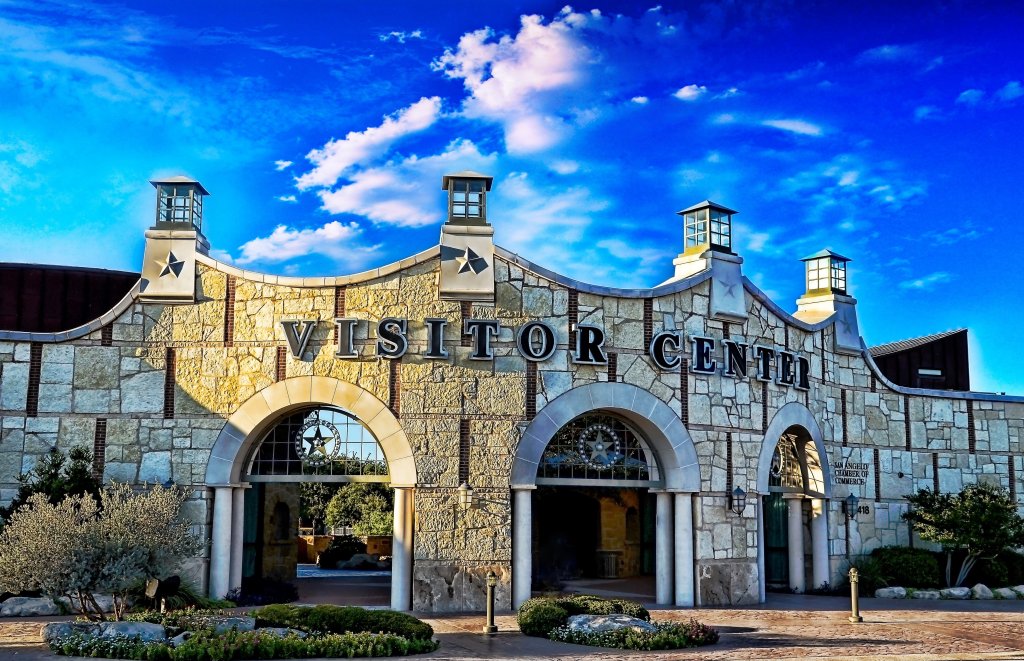 Active Adventures: Energizing Fun in San Angelo
Get ready to unleash your energy and embark on thrilling active adventures in San Angelo. From exhilarating trampoline parks that will have you bouncing with joy to bowling alleys where strikes and spares are waiting to be conquered, there's no shortage of heart-pumping excitement. Challenge your skills at glow-in-the-dark miniature golf courses or engage in friendly competition at video game centers. Whether it's jumping, rolling, or swinging, these activities will keep you moving and entertained. So grab your sneakers, gather your friends and family, and prepare for an unforgettable journey of energizing fun in San Angelo.
1. Glow in the Dark miniature golf at Glo-N-One, a cool and exciting adventure.
Step into a world of glowing excitement at Glo-N-One, located within Sunset Mall. Kids will be enchanted by the mesmerizing neon lights as they navigate through the whimsical miniature golf course. The unique glow-in-the-dark experience adds an extra layer of magic to their adventure, ensuring a memorable time for the whole family.
2. Bouncing Fun at Ultimate Air Trampoline Park
Jumping, flipping, and bouncing – kids can do it all at Ultimate Air Trampoline Park. This indoor park offers a wide range of trampolines and obstacle courses that will keep your little ones happily occupied for hours. They can soar through the air, conquer thrilling challenges, and burn off some energy while staying comfortably cool indoors.
3. Strike and Spare at Stadium Lanes Bowling Alley
Introduce your kids to the classic and refreshing fun of bowling at Stadium Lanes Bowling Alley. The kid-friendly environment, complete with bumper lanes and lightweight balls, ensures that everyone can enjoy this timeless activity. It's a great way for kids to improve their coordination and have a fantastic time with family and friends.
4. Roller Rink USA: Skating Fun for Kids
Strap on your roller skates and hit the floor at Roller Rink USA. Kids can glide and groove to their favorite tunes in a vibrant roller skating rink. Whether they're beginners or experienced skaters, Roller Rink USA provides a cool and lively atmosphere for kids to enjoy some active fun while staying cool indoors.
5. Indoor Adventures at Pearl on the Concho: Video Games, Indoor Mini Golf, and Swimming Pool
Pearl on the Concho is a fantastic destination that offers a range of indoor activities for kids with the rental of a hotel room. From engaging in friendly video game competitions to enjoying a round of indoor putt putt, there's something for every child's interest. Plus, they can cool off with a refreshing swim in the swimming pool, ensuring a fun-filled day for the whole family.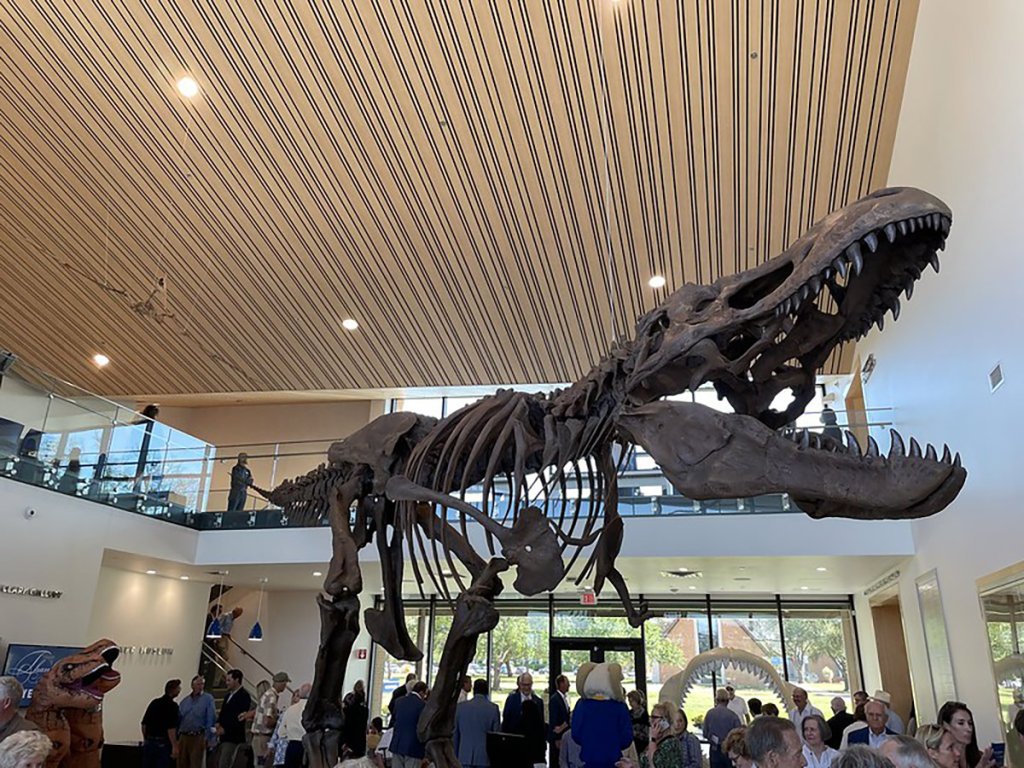 Engaging Activities in San Angelo
Discover a world of captivating and thought-provoking activities in San Angelo that will engage your mind and spark your curiosity. Immerse yourself in the prestigious ASU Mayer Museum, where contemporary art and historical artifacts come together to ignite your imagination. Delve into the wonders of the universe at the ASU Planetarium, where mesmerizing shows transport you to distant galaxies and teach you about the mysteries of space. Unleash your creativity at art and nature fusion studios or dive into the rich railroad history at the Railway Museum. These engaging experiences will leave you inspired and craving for more.
6. Action-Packed Entertainment at Icon Cinema: Movies, Video Games, and Bowling
For a complete entertainment package, take the kids to Icon Cinema. Enjoy a family-friendly movie, challenge each other to exciting video game battles, or engage in some friendly competition at the bowling alley. With a range of activities to choose from, Icon Cinema guarantees a cool and thrilling experience for kids of all ages.
7. Cinematic Delights: Movies and Video Games at Cinemark
Escape the heat and let your little movie buffs immerse themselves in the latest blockbusters at Cinemark. With comfortable seating and a refreshing air-conditioned environment, it's the perfect place to enjoy a family movie outing. After the movie, head to the arcade section, where kids can unleash their gaming skills and have a blast with a variety of video games. Beginning on June 21st enjoy movies for $1.50 on Wednesdays for the summer season.
8. Exploring Nature's Wonders at the San Angelo Nature Center
Spark your child's curiosity at the San Angelo Nature Center, where they can encounter a fascinating collection of animals native to the Southwest. From bobcats and foxes to snakes and turtles, the Nature Center provides an interactive and educational experience. Kids can learn about  local wildlife, observe creatures up-close, and expand their knowledge in a comfortable indoor setting.
9. Mad Mouse Zoodio: Art and Nature Fusion Studio
Let your kids' creativity flourish at Mad Mouse Zoodio, a unique fusion studio that combines art and nature. Explore captivating exhibits and participate in hands-on activities that ignite their imaginations. This air-conditioned space offers a cool haven where kids can unleash their artistic talents and learn about the natural world in a fun and interactive way.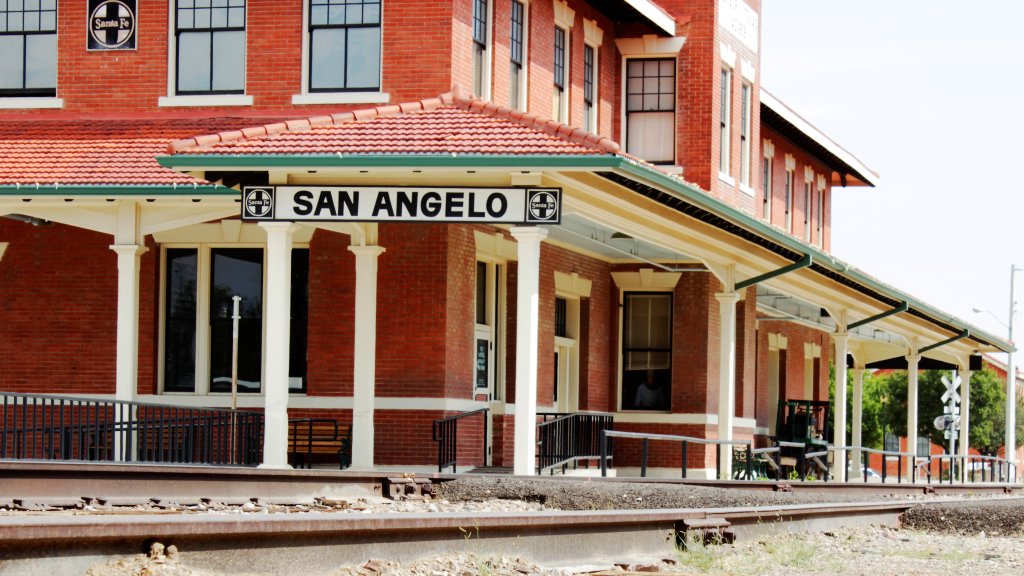 10. ASU Mayer Museum: Showcasing the Prestige of the Concho Valley Region
Expand your child's artistic horizons at the ASU Mayer Museum. This hidden gem showcases captivating exhibits that will ignite their imagination. From contemporary art to historical artifacts, the museum offers a diverse range of artistic expressions. From giant dinosaurs to the history of the Permian Basin, our exhibits showcase the prestige of the Concho Valley region. Let your kids immerse themselves in the beauty of visual arts while staying cool indoors.
11. ASU Planetarium: Embarking on a Cosmic Journey
Embark on a mesmerizing journey through the cosmos with your kids at the ASU Planetarium. Prepare to be captivated as you're transported to distant galaxies, immersing yourselves in the wonders of the universe. Sit back, relax, and let the awe-inspiring shows unfold, offering a perfect blend of education and entertainment. Your little astronauts will have the opportunity to learn about stars, planets, and beyond, expanding their knowledge of the vast expanse that surrounds us. Get ready for an unforgettable cosmic adventure at the ASU Planetarium.
Treat your taste buds to a delightful mix of flavors at local eateries, offering a diverse range of cuisines. Whether you're craving a quick bite or a leisurely dining experience, San Angelo's food adventures will tantalize your taste buds and leave you wanting more.
12. McDonald's Fun House: Indoor Playtime for Kids
Head to the McDonald's Indoor Fun House, for a delightful and playful escape from the heat. Kids can explore an indoor playground filled with tunnels, slides, and interactive games. While the little ones have a blast, parents can relax in the air-conditioned seating area, knowing that everyone is enjoying themselves in a safe and cool environment.
13. CiCi's Pizza: Pizza and a Small Video Game Room
CiCi's Pizza goes beyond delicious food with its small video game room. While waiting for their pizzas or enjoying their meal, kids can have some extra entertainment by playing a few arcade games. This adds an extra layer of fun to their dining experience, ensuring that even during mealtime, the excitement never stops. So, let your little ones indulge in some tasty pizza while having a blast in the mini video game room at CiCi's Pizza. It's the perfect combination of food and fun to beat the heat in San Angelo.
14. Double the Fun: Pizza, Video Games, and Pool at Double Daves
Combine delicious food, entertaining video games, and a game of pool at Double Dave's. Treat your kids to mouthwatering pizza, and let them unleash their gaming skills in the arcade area. With a family-friendly atmosphere, Double Dave's offers a cool retreat where kids can have a blast and create lasting memories.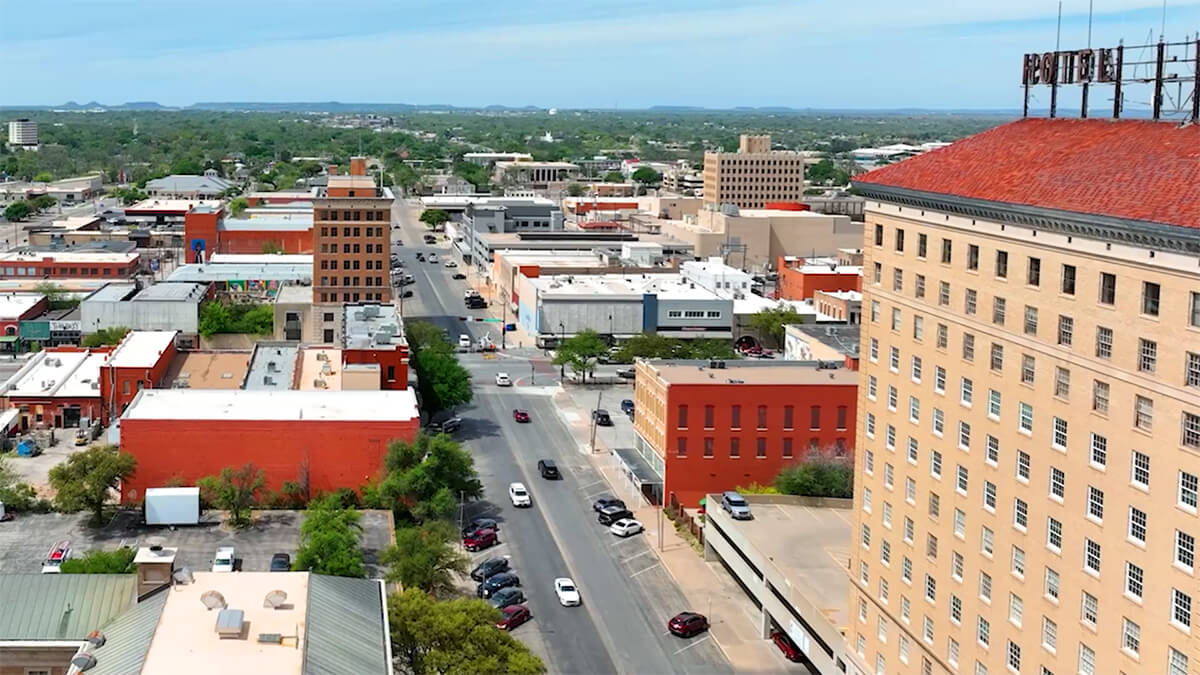 Exploring downtown San Angelo not only provides you with engaging activities but also allows you to soak in the vibrant atmosphere and discover the local shops, cafes, and cultural landmarks that make this area truly special. Whether you're seeking hands-on entertainment or intellectual stimulation, downtown San Angelo has something to offer everyone.
15. All Aboard at the Railway Museum of San Angelo: Model Trains and Railroad History
Take your kids on a journey through time at the Railway Museum of San Angelo. They can marvel at impressive model train exhibits and learn about the rich history of railroads. The displays will captivate their imaginations and transport them to a different era, providing a cool and educational experience for curious young minds.
16. Think in a Box: Creative and Mind-Bending Challenges
Get ready to exercise your problem-solving skills at Think in a Box. This interactive escape room facility challenges kids to solve puzzles, uncover clues, and work as a team to escape themed rooms within a set time limit. It's a thrilling and brain-teasing experience that will keep your little detectives engaged and entertained while staying cool indoors.
17. Phat Catz Gaming: Engaging Video Game Experiences
Phat Catz Gaming is a must-visit destination, for gaming enthusiasts. With a wide selection of board games, card games, and storytelling games, kids can explore fantasy worlds with hours of interpersonal enjoyment without the need of screens. From action-packed adventures to friendly multiplayer competitions, Phat Catz Gaming offers a cool and exciting gaming experience for kids of all ages.
San Angelo offers an abundance of indoor activities that guarantee a memorable time for kids of all ages. From exciting mini-golf adventures to cinematic delights and creative explorations, there's something for every child's interest. So, beat the heat and embark on unforgettable adventures with your little ones in San Angelo, where the fun never stops!