Top Places To Wine And Dine In San Angelo, Texas
January 27, 2023
An oasis in West Texas, San Angelo sits along the Concho River and boasts three lakes in its midst. Its green corridor sits among the Permian Basin, Chihuahuan Desert, and Osage Plains, and the city may be best known for its 1860 U.S. Army post and Fort Concho National Historic Landmark. But San Angelo, Texas, has more than just historic buildings and green spaces up its sleeve for visitors. It's also filled with great places to wine and dine. The following are some of San Angelo's top restaurants and watering holes to enjoy during your visit.
Steakhouse
No trip to West Texas' ranching country would be complete without a visit to one of its steakhouses. Western Sky Steakhouse is home to San Angelo's biggest steak—the 52-ounce sirloin! If you want something smaller, it also offers 16-ounce and 32-ounce options, as well as American and Tex-Mex menu items such as burgers, fajitas, and nachos.
Tex-Mex
Another San Angelo family-owned establishment is Fuentes Café Downtown, which has been in business for more than 50 years. It has all of your favorite Tex-Mex dishes for breakfast, lunch, and dinner. From huevos rancheros to chili relleno to stuffed peppers, and of course, tacos, burritos, fajitas, and quesadillas, this place has got your south-of-the-border cravings covered. Wash it all down with a margarita.
American/Southwestern
Get a taste of history and an experience you'll never forget at the charming Miss Hattie's Restaurant & Cathouse Lounge. The unique 1880s venue, on East Concho Street downtown, features tin ceilings, the original brick and rock walls, as well as boudoir-esque wall hangings. The menu's sections have whimsical names like "Hattie's Girls' Favorites," "The Enlisted Man's Diet" and "From the Officer's Mess," an ode to the working girls, Fort Concho soldiers and officers who used to inhabit the city. Dishes range from shrimp alfredo pasta and meatloaf to pecan-encrusted trout and chicken-fried oysters.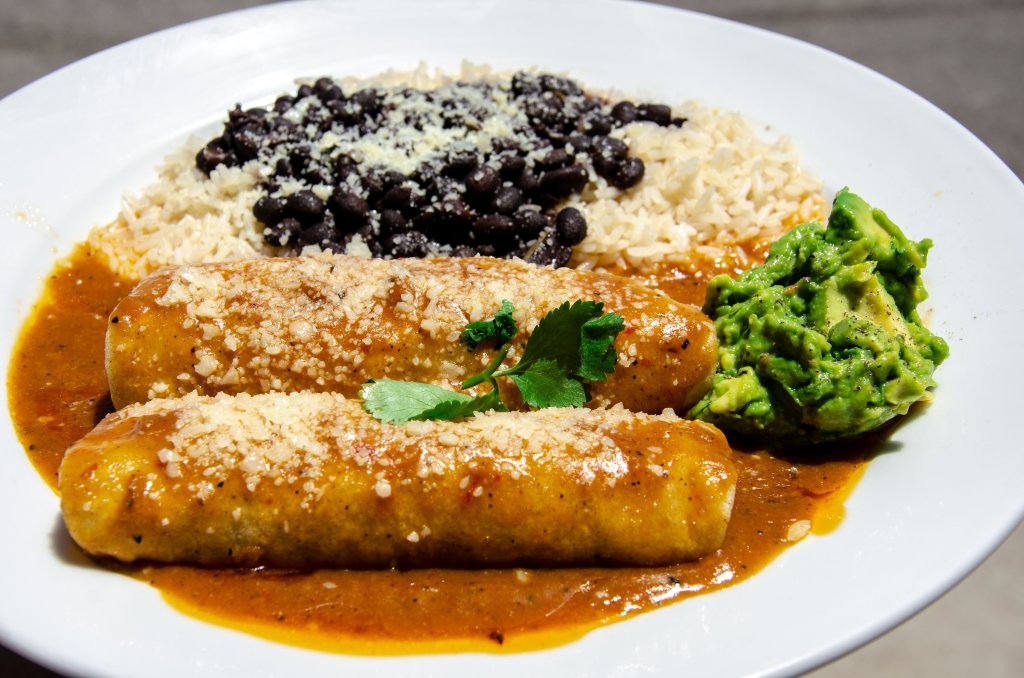 For a true Southwestern meal, check out The Grill. This one-stop shop for fabulous area cuisine offers menu items, such as a slow-cooked rotisserie pork chop and mesquite-grilled salmon. And while the food may be the main attraction, the cocktails are not to be missed. Whet your whistle with drinks like the gin basil gimlet or Southwest jalapeno martini.
Get your pizza fix at Cork & Pig's. This pizzeria serves wood-fired pies like The Gladiator—Italian sausage, oregano, red bell pepper, mozzarella, and tomato sauce. Also worth a taste at the friendly tavern is one of the fresh salads, such as The California, with roasted chicken, avocados, sunflower seeds, and goat cheese, or the from-the-grill items, such as marinated rib-eye and fish and chips.
On a gluten-free diet? The Angry Cactus makes it easy for you with a menu marked with plenty of "GF" options, such as bacon-wrapped shrimp and old-fashioned catfish. However, if you're not gluten-free, you should definitely indulge in one of the four gourmet mac-n-cheese varieties (hello, green chili pork mac!) or the "Chef Crafted-On a Bun" section that includes a savory chicken and waffle sandwich club.
BBQ
Speaking of mac, do yourself a favor and stop by The Hampton's BBQ, a food truck serving backyard barbecue like the Big Mouth Sandwich, a huge helping of brisket, pork, and mac-n-cheese. The menu varies from season to season, but you can always expect staples like homemade pickles, red cabbage, and apple slaw among the mouthwatering offerings. The food truck location offers a shaded space with chairs and picnic benches where you can spread out and take your time with a hearty meal!
World Cuisine
If you have a taste for Asian flavors, head to Nakamura Sushi & Korean Cuisine for a mixture of Korean and Japanese cuisine, including sushi, bulgogi bowls, hibachi stir-fry, and noodle dishes. The small restaurant serves a mean bento box, too. Or, pop into The Peasant Village Restaurant, which fuses several different cuisines from around the world, including Asian, French, Greek, and American, with an emphasis on freshness. On the menu, you'll find beef stroganoff alongside Mediterranean snapper and lump crab cakes.
Beer and Wine
When it's time to kick back with a glass of wine or pint of beer, San Angelo has no shortage of watering holes. Get a taste of craft brews at The Casual Pint, where you can enjoy bar service and relax in one of the cozy chairs or, alternatively, pick up a growler or Mix-A-Six (six packs from its singles cooler) to go. Continue your "crafting" at Zero One Ale House, which is a brewery that makes its own craft beers such as the popular Intermission Amber. If you sign up for a brewery tour, you can get the inside scoop on how the beer is made. Hungry for more? Ask your server about beer and food pairings, and enjoy the bar food eats from the restaurant's menu.
If a wine experience is more your sip, check out Raw 1899, a stylish wine bar in a historic, century-old rock and brick building featuring its original tin ceilings and abstract art. Whether at the big bar or in a lounge chair, sip on a selection of fine wines while you nibble on charcuterie and specialty cheeses. Another great spot for wine: The Black Swan. This is a casual and funky art gallery-meets-wine lounge that often has live music on the weekends.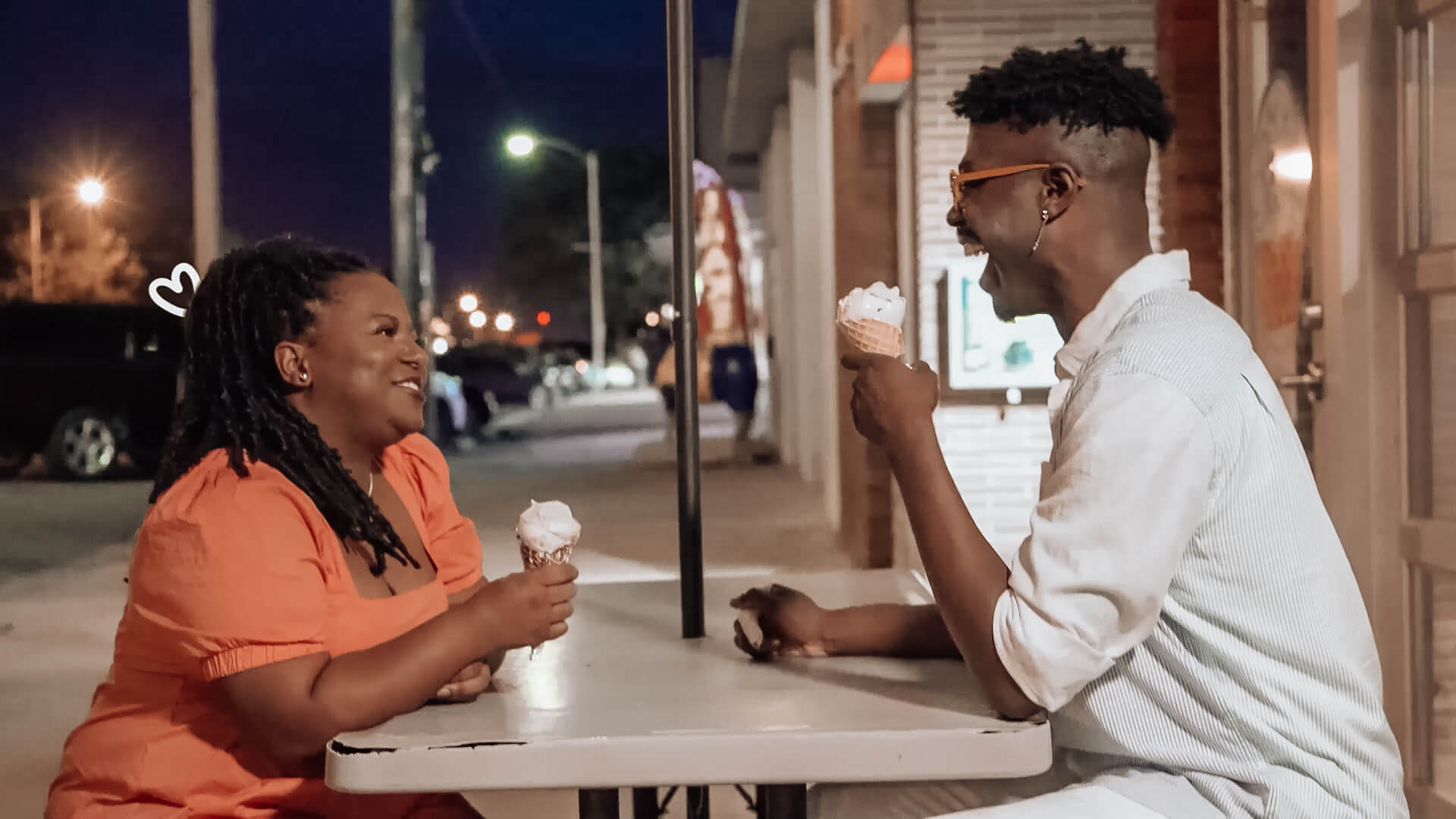 Dessert
As for satisfying that sweet tooth, you won't want to pass up a visit to The Latest Scoop. Dubbed "extreme ice cream," the ice cream parlor serves locally, handcrafted delights that have only the freshest and finest ingredients. Mix and match flavors, such as sea salt butter pecan and birthday cake batter with sprinkles. Or, go for a thick shake or malt, made with three scoops of premium ice cream.